In every major life sciences laboratory around the world, scientists rely on Corning lab tools and equipment to create the next wave of medical discoveries. Our technology helps to harness the power of cells from research and 3D cell culture to cell and gene therapies and beyond. Watch this video to discover how Corning's unique capabilities are fueling discovery.
Why Corning?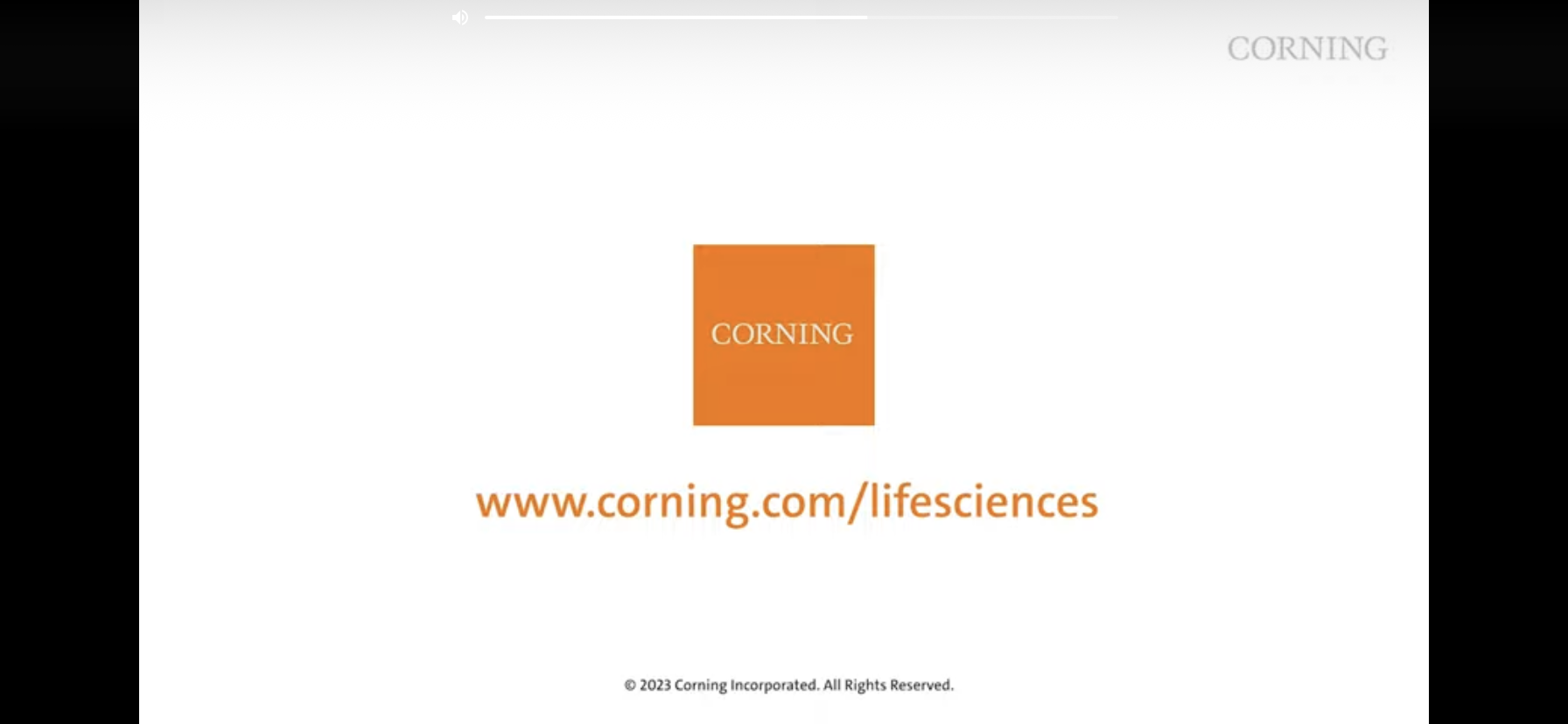 Bringing Science to Life. Sustainably.
Corning is clearing the way for cleaner air, cleaner water, and healthier generations to come. For Corning Life Sciences this means bringing science to life sustainably and moving forward in our three focus areas – climate initiative, design for sustainability, and stewardship.
Climate Initiatives - Protecting the environment and mitigating negative impacts related to climate change make good business sense and are the right things to do. Taking the initiative today clears the way for a prosperous future.
| | |
| --- | --- |
| | Corning was recently named a 2022 ENERGY STAR® Partner of the Year by the U.S. Environmental Protection Agency (EPA) for the tenth consecutive year. |
| | In 2020, Corning announced that eight more of its global manufacturing facilities have recently reduced energy intensity by an average of 13.2%, meeting or exceeding the goals set by the U.S. Environmental Protection Agency's ENERGY STAR® Challenge for Industry. |
Design
Corning teams are actively seeking to lower the environmental footprint of our products and packaging – whether enabling the next wave of medical breakthroughs or revolutionizing packaging in the life sciences industry. See a sample of some of our sustainable products below:
| | |
| --- | --- |
| | Corning® CoolCell® Products - Alcohol-free, no hazardous waste. Less energy — all day cooling or freezing. |
| | Reloadable Pipet Tips - Reuse with reloadable tips. Recyclable where available. |
| | Corning Cell Culture Treated U-shaped Flasks - 23% less plastic vs. standard flask design. |
| | Corning® Stripette™ Serological Pipets – Corning 10 mL welded pipets use 26% less resin compared to the industry average for 10 mL serological pipets. |
| | Corning® CellBIND® Surface HYPERFlask® M Cell Culture Vessel - Corning® HYPERStack® 36-layer vessel gives 240X the growth area of a traditional T-75 flask. Learn how to Forge a Path to a More Sustainable Lab Through Process Intensification. |
The Corning Advantage: Bringing Science to Life. Sustainably.
Stewardship
We believe that end-of-life recycling opportunities are an important enabler for a cleaner environment and the wise use of material resources. Join us in our efforts to divert packaging waste from landfills and minimize the emissions associated with product incineration.
The Corning Life Sciences Packaging Take-back Program offers

customers an opportunity to recycle Corning®, Falcon®, and

Axygen® product packaging. Get started today at www.corning.com/recycles
Learn more about Corning Sustainability Programs: